Welcome back! We are excited to see you again whether in-person or virtually! Below includes information about the newest updates and changes to policies, staffing, hours, library, spaces, etc. amid the COVID-19 pandemic. For up-to-date information, please visit the library's COVID guide at http://salve.libguides.com/COVID-19. Refer also to our FAQs for answers to your Frequently Asked Questions.
Updated Library Hours
New library hours during the semester are as follows:
Sunday: 10am-1am
Monday-Thursday: 8am-1am
Friday: 8am-6pm
Saturday: 11am-6pm
Safety Guidelines
McKillop Library is open to current Salve students, faculty and staff via Salve ID swipe. Library staff has instituted distancing measures in the library's study spaces to keep the Salve community safe. Masks are required, properly worn, throughout the building at all times.


The library has made as many services as contact-less as possible, including hold pickup, which is self-serve at the circulation desk, material check in, and check out. We are also offering curbside pickup for holds placed from our catalog.
Hand sanitizing stations and cleaning wipes and supplies will be available. Library staff will also clean surfaces hourly. Books/DVDs will be quarantined for three (3) days upon return (please allow up to 3 days for returned items to be removed from your library account).
Food & Drink
McKillop Café is open as of September 9, and food may be consumed on the café side of the first floor only. Masks are still required on that floor, though people can remove them while actively eating. Food is not permitted anywhere else in the library building, but beverages can be consumed throughout. We ask that the Salve community drink beverages through a straw under their mask or briefly remove their mask to sip, and then put it back on.
Research Assistance
The research & information desk will not be regularly staffed but librarians are available for research help via chat, phone, email, virtual conference and in-person walk-in.
Course Reserves
McKillop Library will continue to offer physical reserves while in-person classes remain in session, and will offer online reserves through the fall and spring semesters.
Book a Study Room

You can book one of three technology-equipped study rooms online at https://salve.libcal.com/reserve/studyrooms. Please note maximum capacity for each room based on social distancing guidelines. Rooms can be booked up to three days in advance.
Resources for Remote Students
For local Salve community members teaching or learning remotely, we are offering curbside delivery of requested items. Simply request your item(s) through our catalog. You will receive an email notification when your item(s) are ready for pickup (1-2 business days for Salve items, 2-3 business days for HELIN items, 3-7 day average for Interlibrary Loan books). Come to the library at your convenience and when you arrive, please which please call the front desk at 401-341-2294, let us know whether you are at the front or back entrance and we will deliver your items to you.
If you are learning or teaching remotely and unable to get to campus, we will mail your items to you, upon request. Please note: as a cost-saving measure, we use USPS Media Mail for all mailed items. This service takes up to 8 business days for delivery, and often longer due to current circumstances, so please keep important assignment deadlines in mind when requesting to receive items by mail. Books requested from other HELIN libraries will take an extra few days to be delivered, so this should be factored into your plans for requesting to receive items by mail. We ask that patrons who live on Aquidneck Island come to the library to pick up their requested items. It remains library policy that books requested via interlibrary loan will not be mailed, as the lending libraries are not part of our consortium and have different policies. Items mailed from McKillop Library do not include pre-paid postage for return.
Salve students, faculty and staff are also welcome to return borrowed items to the book drop near McKillop Library's front entrance. Items may also be returned using the USPS Media Mail option. View our FAQ page for specific instructions on shipping books.
The library offers many options for remote research such as databases for articles in virtually any subject area and access to thousands of ebooks and electronic newspapers. Visit our database page for links, descriptions and access.
Library Events
Our events have gone virtual! See a full list of up-coming events throughout the semester and register for online events at https://salve.libcal.com/. You can even save events to your Outlook or Google calendars and share via Facebook or Twitter!
Inclusive Reading Club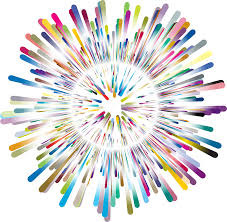 Sign up today through the library's Calendar of Events and join us once a month in an online discussion where we will explore, through short readings, issues surrounding voter suppression in the United States in September and racial and ethnic disparities in the juvenile justice system in October. We've moved our time and date to Thursdays at 4 p.m. We hope you can join us!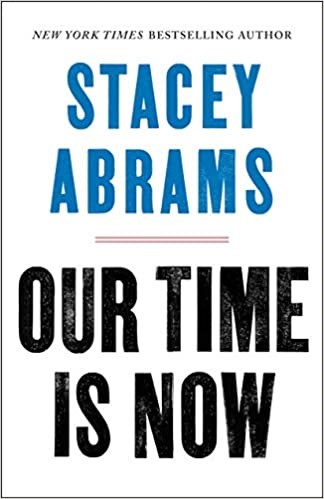 IRC: Voter Suppression
Sept. 24th at 4 p.m. via Zoom
Where: Online via Zoom (click to Register)
With a big election coming in November, we're going to be talking about voter suppression in the United States. Why are some communities disproportionately affected by tactics such as voter roll purges, changes to voter ID requirements, the rigging of rules, and gerrymandering? We'll read excerpts from Stacey Abrams' new book, Our Time is Now, and learn more about how some communities are confronting acts of voter suppression.
Faculty Lecture Series
Our popular Faculty Lecture Series returns this semester with three engaging online presentations. Be sure to visit the library's Calendar of Events for details and registration.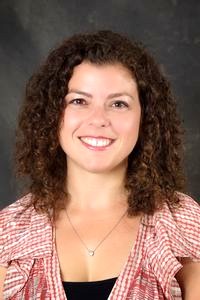 Emily Colbert Cairns: "Breast is Best in Early Modern Spain"
Thurs., Sept. 17 at 4p.m. via Zoom Click to register
Maternal milk is the first food practice that serves to control the female body, enabling certain women but not others from nursing infants. In this presentation, Dr. Colbert Cairns shares her research from a sabbatical in the fall of 2019. While in Spain, she conducted primary research in hospital archives regarding the use of wet-nurses and their orphan charges in the Archivo de la Diputación Provincial de Sevilla (Seville, Spain). Establishing a primary residence in Seville, Spain, allowed Dr. Colbert Cairns to visit and study first-hand some of the important artistic representations of the lactating virgin in the Museum of Bellas Artes, within the Cathedral of Seville and in the Archbishop's Palace. These paintings comprise a key aspect of the research _ they reflect the widespread and popular appeal this topic had for an early modern Iberian audience. The discussion will focus on two of these paintings found within Seville's Cathedral: Virgen de los Remedios (anonymous 1400) and The Purification of the Virgen (1555) by Pedro de la Campaña.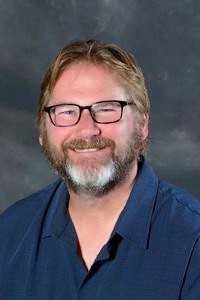 D. Matthew Ramsey: "Taking Popular Culture Seriously, or, How I Learned to Love 'Hack' Faulkner"
Mon., Oct. 19 at 4p.m. via Zoom Click to register
Dr. Ramsey examines the work of renowned, Nobel Prize-winning Southern author William Faulkner and his intersections with popular culture. To illustrate issues regarding the canon, literary snobbery, or assumptions about Southern white male authors, Dr. Ramsey employs examples of film, novels, and other works, including a Saturday Evening Post all-male war story transformed into a Joan Crawford melodrama, a "scandalous" Pre-Code Hollywood film about rape and murder, and The Long, Hot Summer and the queerness of 1950s Southern melodramas.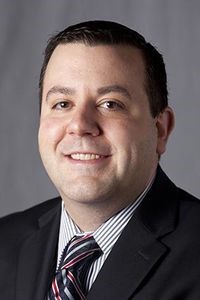 Anthony F. Mangieri: "Epic Fashion: Dress Decoration and Homeric Storytelling in Ancient Greek Art"
Tues., Nov. 11 at 4p.m. via Zoom Click to register
Lecture description coming soon!
Anthony F. Mangieri is an Associate Professor of art and art history, and chair of the Department of Art and Art History. His areas of specialization are in ancient Greek and Roman art. In particular, his research focuses on Greek vase-painting, iconography, Classical mythology, dress and adornment, and issues of gender and sexuality in the ancient world. He received his Ph.D. in art history from Emory University in 2008.
New Arrivals
Check out our newest selection of books, DVDs and more! Below is a sampling of our new releases or browse all newest acquisitions.
We look forward to seeing you throughout the semester (from a safe distance!). Take care of yourselves and each other. #salvesgotthis
Stay Connected to Your Library




Leave a comment
View all blog entries
---