Changes to MLA 8th ed.
*Note that MLA has currently updated to version eight (8). Some differences in MLA 8 (compared to version 7) are:
1. One standard citation format which applies to every source type (rather than labeling each format type such as DVD, Tweet, Print, etc.)

2. Inclusion of "containers"

3. Ability to use pseudonyms for author names (such as using a username handle like @CNN)

4. Adding the abbreviations for volume (vol.) and number (no.) to periodical citations

5.Inclusion of URLs (URLs were option in the previous version)

6. Omitting the publisher of certain source types (such as for a website or periodical)

7. Omitting the city where publisher is located
(From https://www.easybib.com/guides/citation-guides/mla-8/mla-7-vs-mla-8/)
Citation Resources
Citing sources can be intimidating and confusing but we have resources that can help!
There are varying ways to cite sources. Usually, a short form of the citation is included within the text of the paper (referred to as in-text or parenthetical citations) and then the full citation is given on the last page of the paper, sometimes referred to as a "Works Cited" page, a "Reference List," or a "Bibliography."
Also, there are different styles to citing sources. The following styles are commonly used: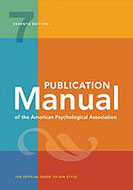 APA (American Psychological Association) format is generally used to cite sources within the social sciences and sciences.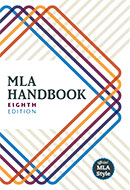 MLA* (Modern Language Association) format is generally used to cite sources within the humanities, liberal arts, and business studies.
Turabian and Chicago Styles can also be used in more specific subject areas or/and advanced studies.
Our Citing Sources page has links to online versions to the latest MLA, APA, Chicago and Turabian manuals, citation tools such as EasyBib and Refworks (keep all of your references in one place, accessible from any computer!) and links to additional sources and tools.

Related: "Why cite? A Student's Guide to Avoiding Plagiarism"
For more information see the MLA website or Purdue University's OWL or ask a librarian! Click here to make a one-on-one consultation appointment with a librarian to discuss your research project and/or answer your citation questions!
Leave a comment
View all blog entries
---